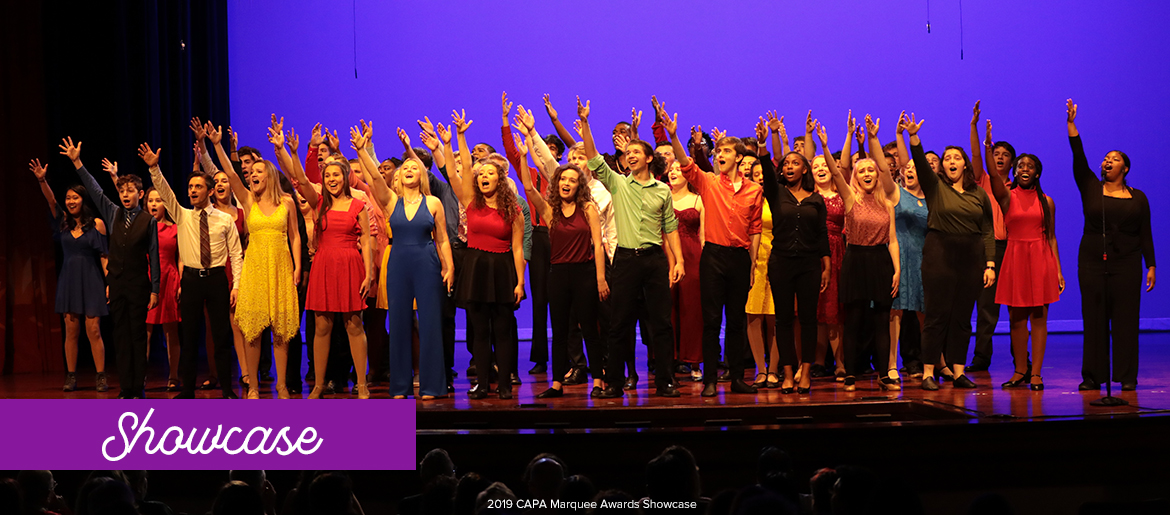 Each year, the culminating event of the CAPA Marquee Awards is an Awards Showcase which gives students from ALL participating high schools the chance to perform at a professional venue and work with a team of theatre and music professionals.
Throughout the course of the evening, the award winners are announced, and audiences will experience live performances, including an Opening and Closing Number with nominated representatives from ALL participating CAPA Marquee Awards schools, production numbers from the five musicals nominated for Best Musical Production, and medleys featuring the Best Actor in a Leading Role and the Best Actress in a Leading Role nominees.
The 2021 CAPA Marquee Awards Powered by AEP Foundation will take place in the Spring. Please check back in early 2021 for more details.
On Monday, June 3, 2019 at the Lincoln Theatre, we presented the CAPA Marquee Awards Showcase, a red-carpet event, honoring the CAPA Marquee schools, students and directors for artistic excellence in high school musical theatre.
Check out the highlights from this magical evening: