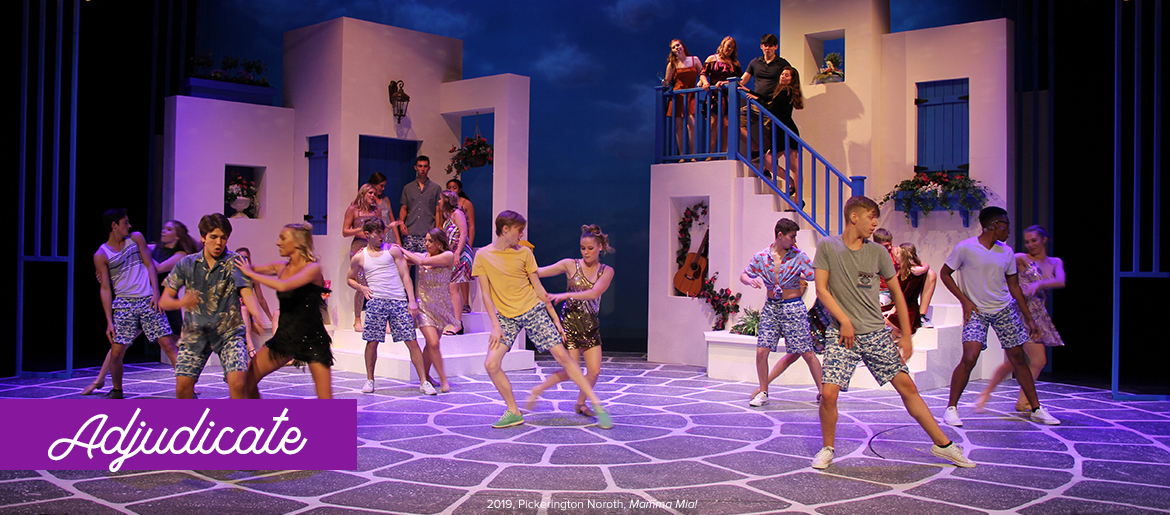 Adjudication Process
Each school that participates in the CAPA Marquee Awards will register to have their musical evaluated between November 1, 2019-April 18, 2020 by a team of three adjudicators.
Evaluations will consist of providing educationally-focused feedback and scoring and will be completed through an online system. All adjudicators will be required to attend an orientation session at the Ohio Theatre on either Tuesday, September 10, 2019 or Thursday, September 12, 2019 from 6:30-9:30 pm which will provide guidance on how to fairly evaluate each production on its own merits. Adjudicators will be paid an honorarium of $50.00 per show. The number of shows adjudicated will be based on several factors including the number of participating high schools and the total number of adjudicators.
Become an Adjudicator
We are looking to recruit new adjudicators with backgrounds in education, music, theatre, dance, and related fields for the 2019-2020 CAPA Marquee Awards.
Qualities of an ideal Adjudicator:
Ability to adjudicate productions during the adjudication period from November 1, 2019 – April 18, 2020
Ability to provide constructive and positive written feedback
Ability to recognize potential bias/conflicts of interest and to recuse oneself from those productions/students
Ability to score fairly
Ability to maintain confidentiality
Background/Experience in the performing arts
Enthusiasm for high school musical theatre
Responsible and conscientious
Reliable transportation
Access to consistent and reliable internet service
Apply to Adjudicate
2019-2020 Adjudicator applications are now closed.